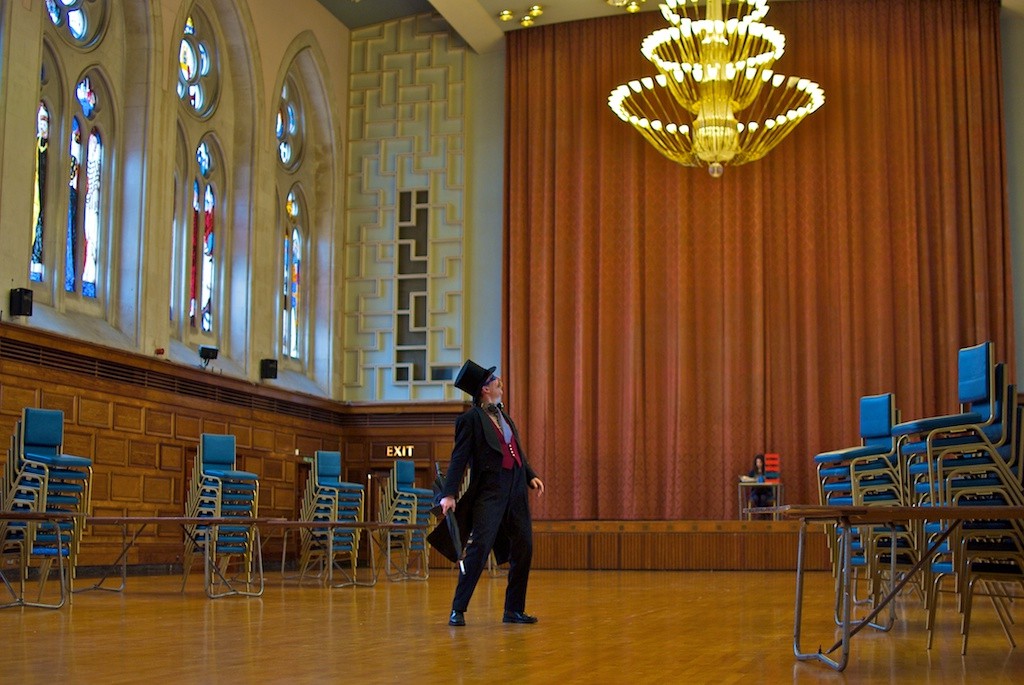 'Part Exchange Co made something very big happen. It staggers me to see the way they turn ideas into reality through tremendous energy, drive and focus'
Core artist on Drive in Deco
Part Exchange Co [PECo] make theatre that connects people and place with the power of the imagination.
We create imaginative, theatrically driven experiences whose form evolves depending on the people, themes, stories and performance sites we are working with.
We're interested in making socially engaged work that matters, in engaging with the important themes of our contemporary world and in creating the conditions for the people we work with to become engaged by them too.
Our work aims to transform, celebrate, re-imagine and investigate, start conversations, spark new connections and place audiences at the heart of all these experiences in meaningful and immersive ways.
So; we have made a walking show for a street, singing it's history, piecing together its forgotten stories through song, created a giant drive-in for a car park where a forgotten building performed her story to the assembled throng, made a boxing ring the stage where the fighting spirit of a community could be played out and cheered on and at an archeological dig, uncovered the layers of inspiration for stories and land art with local communities and school children.
You may hear a story of the Earth whispered to you by your parks most ancient tree, or take a bus tour into a future vision of a technologically smart city…..
Whatever we do and however we do it, we hope to take you with us on an unforgettable journey, that connects you and the place you are in, with the power of the imagination!